You know I don't really gravitate towards preppy prints and bright colors but JCrew continues to impress me with their catalogs. They have a really GREAT stylist. I would wear any of these combos....just beautiful!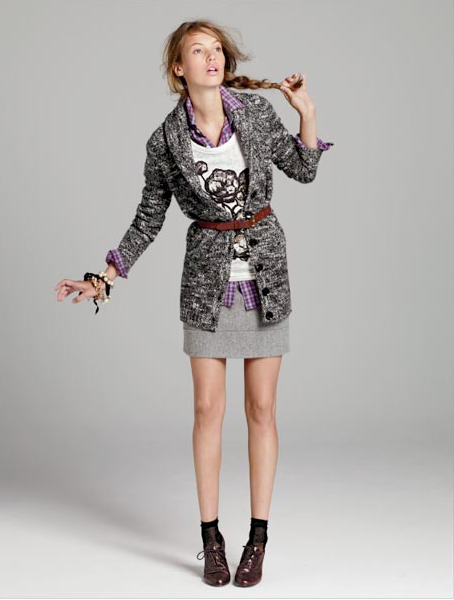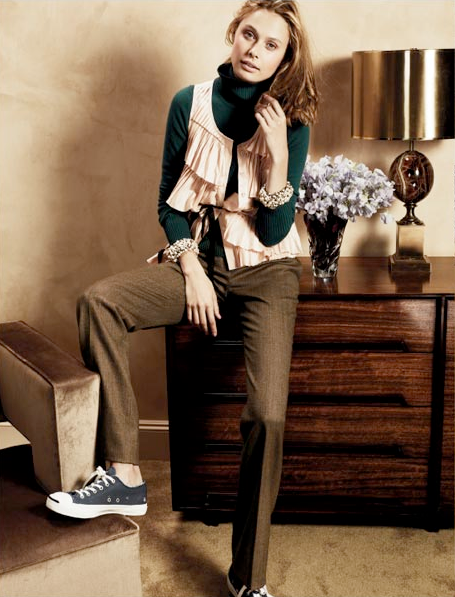 It looks like she draws a little inspiration from Nylon, pairing the socks with pumps and torn jeans, and then gives it a high end twist with all the asymetrical ruffled T's and cashmere sweaters and blingy costume jewelry.
I especially love the vintage-inspired brown short boots. Just really loving what J Crew is putting out...maybe it's time for a visit to their store.