I titled this post, Love Potion #9 because this is my 9th love-fest of the year. Yep, wedding number 9! For not being a "wedding blog" per say, I have been doing a lot of wedding blogging.
This wedding was special because it was my good friend Lindsay's day to be a Bride and she married her sweet man, Trevor. I must say, Lindsay made a beautiful bride! You may remember her face from my previous post
HERE
where we did her promotional images for her music career.
Lindsay wore a wedding dress from Sarah Seven and vintage inspired shoes from Seychelles. Her "something old" was her bracelet which was made from a piece of lace from her mother's veil. Jessica Maros of
SLEEVELESS
made her a custom veil and necklace just for the occasion. I'm blown away by that veil!
Here are some of my favorite bridal photos (snapped by my Droid cell phone camera)...SO STUNNING!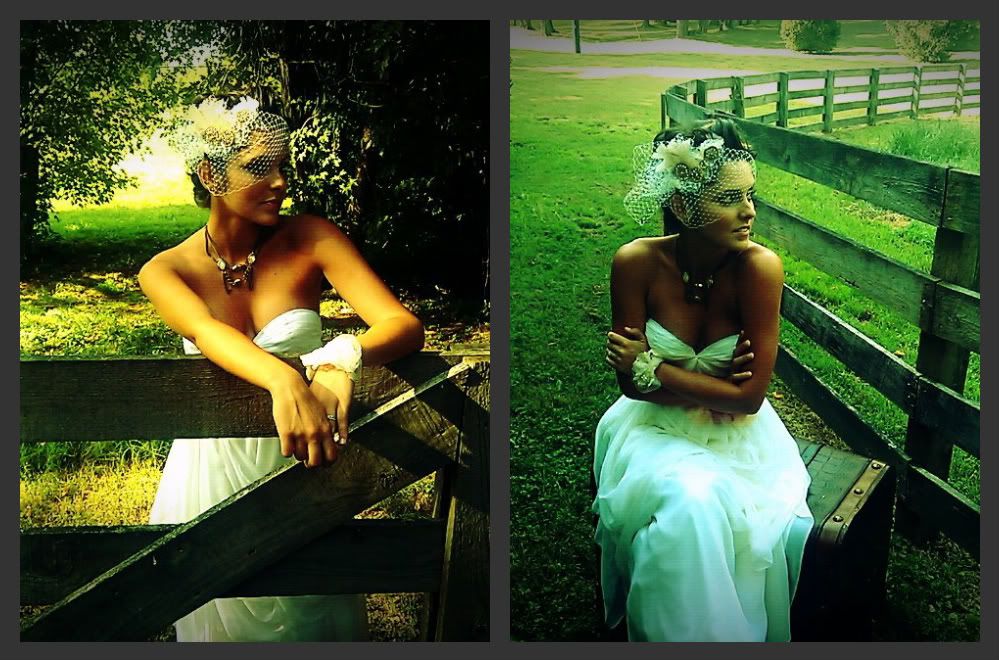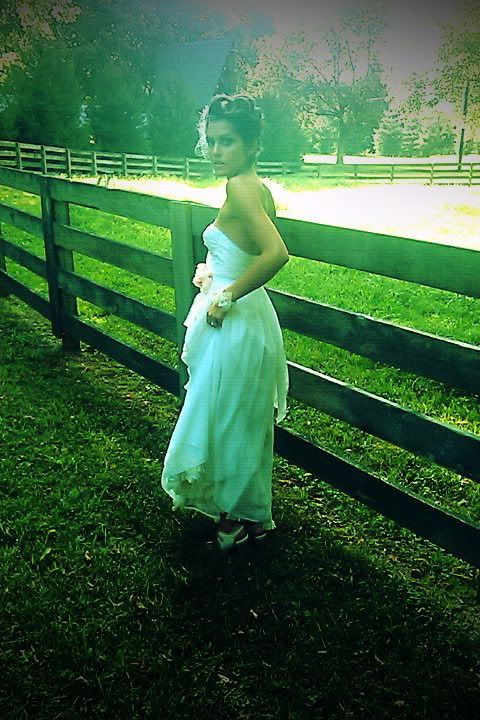 I was a bridesmaid in this wedding, and I'll have to wait to get photos from the professional photog,
Blu
, to post pics of all of us girls together but here are some of my pics, in the meantime. All the girls wore Anthropologie dresses in different patterns and a navy/black/grey-green pallet with coral-colored pumps from Urban Outfitters.
Here I am with the Bride!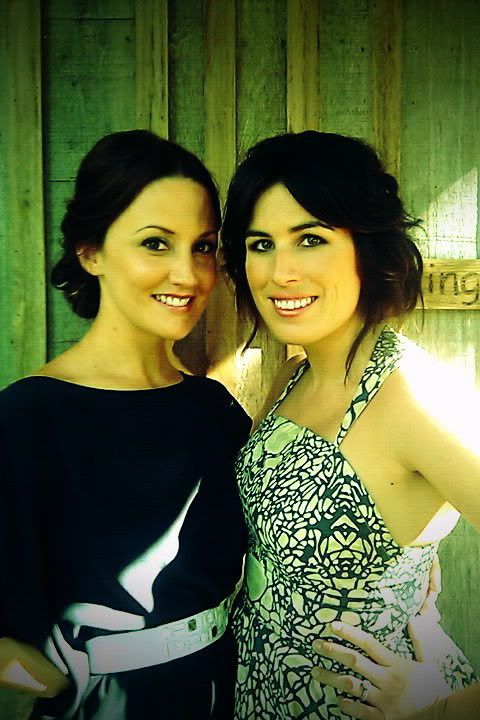 And here I am with fellow bridesmaid, sweet Natalie!
This is the only photo where I caught the Bride and Groom together!
They said their vows under old wooden arch decorated simply with flowers in old mason jars and milk jugs. The rings were in an old filigree box.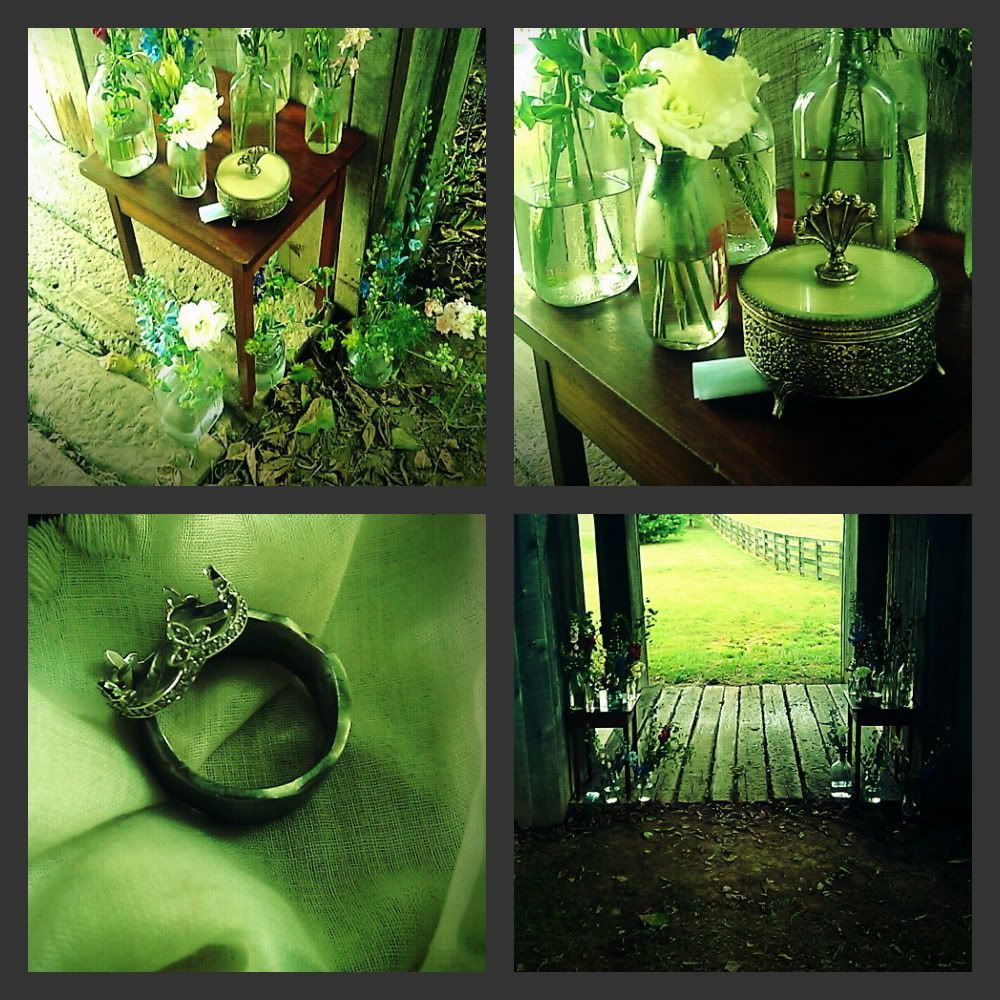 Lindsay walked down the aisle to Brandi Carlile's "The Story" and the wedding party walked in to "The Offer" by Katie Herzig. Here are some more snaps of all the little details that made this a great wedding...from the homemade ice cream and cobblers to the candles hanging from the trees and the precious childhood pics of Lindsay (coke bottle glasses) and Trevor (long hair, leather jacket and combat boots).
And I had to post this, because we really look like sisters straight out of someone's "Big Fat Greek Wedding!" Don't we look related?!
All in all, it was a great wedding weekend and I got to meet both of their wonderful families. I wish for them everything good that life has to offer...
xo
Kyah