I just scoped out some "preview" pics from
Alex Marvar
who was one of the 3 pro photogs who documented the weekend. She's a singer, writer and freelancer for Vanity Fair and she does justice to some of my favorite moments of the whole weekend!
The night before their wedding, all of the wedding guests and the Bride and Groom went out to the Main Street in town and square danced the night away! Here they are in their square dancing duds at the Buxton Inn bar:
Love in the Heart of Ohio....signs led us to Summer Haven...
Back down the aisle as Husband and Wife!
Colored glass...
First eve as Mr. and Mrs.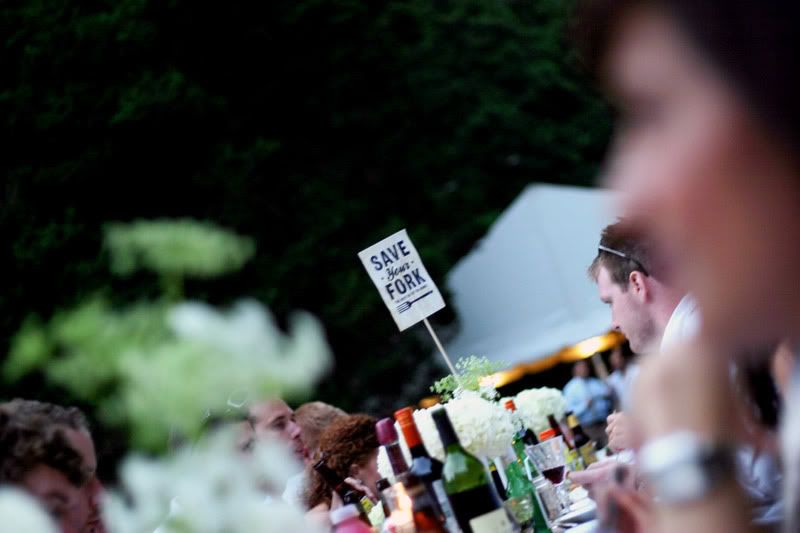 "Save your fork" was a touching memory of one of her Dad's favorite phrases. It signified his way of saying that "the best is yet to come". It was a significant part of the message during the ceremony and these signs were placed on the table. A perfect remembrance to a man who was a cornerstone for such a great family! Gotta love the Ford family!
Ok, I can't get enough of this wedding! What do you think? I'd love to hear from you!