I have been winged away by the "bird motif" and it is heavily influencing my wardrobe and my physical spaces. I am inexplicably drawn to fabrics/clothes that have a bird or feather design on them. I hit up a vintage clothing market this past Sunday and found a 70's tunic dress with bird motif in a brown palette and was instantly attracted to it. I was scouring the internet for white sculptural pieces for my new home and stumbled into the porcelein bird table lamp (shown below) and I even paused when I found the coral bird motif earrings and started to dream of all the ways I can wear those! On my most recent trip to Urban Outfitters, I discovered the dress shown below and debated getting it...(but alas, must spend money on the house).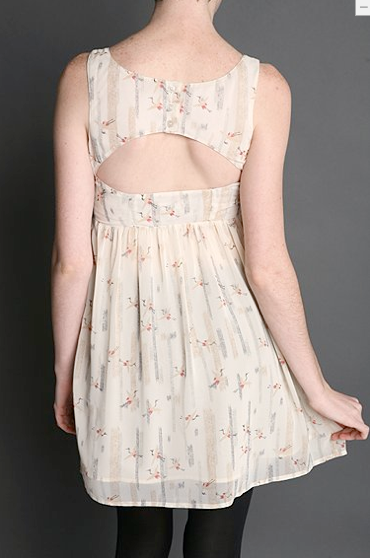 Below, a china blue dress from Cacharel's spring '09 collection.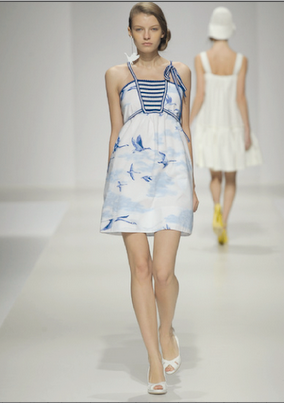 These vintage earrings can be found here.
Gorgeous textiles from Hable Construction.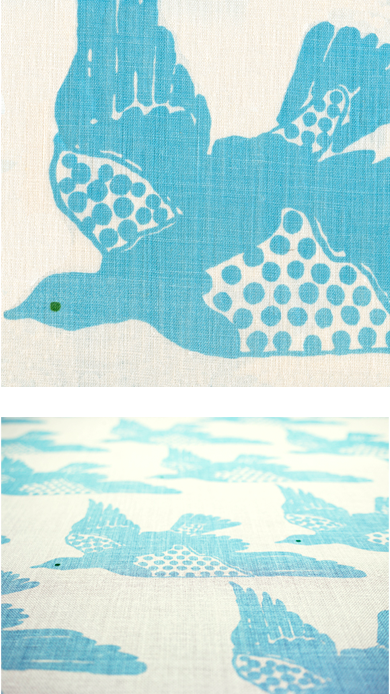 If you see a bird motif object you think I may like, please feed my obsession and send me links and pictures!